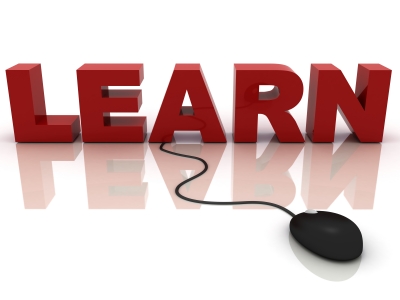 FREQUENTLY ASKED QUESTIONS
Thank you for your interest in "Recertifying" your Certification status with AIHCP, Inc. and/or one of its professional divisions.
We have provided the following information for you to help organize and provide the needed information to complete and submit your Recertification Application. Links are provided for ease of access. We have also used a "Frequently Asked Questions" format to provide answers to the questions you may have. After reviewing this information, if we have not completely answered your questions, always feel free to Contact Us.
The main page on our site that provides a list of links to the Recertification Information pages for each of our practice specialties. On these pages you will find full information about your specific Certification specialty including what is required for recertification. The information is clearly provided for you. You can find the recertification page here
If you have additional questions, please contact our Assistant Executive Director, Mark Moran at: mark@aihcp.org.
USEFUL LINKS FOR RECERTIFICATION
CE Courses for Recertification
Links to Main Recertification Pages
IS THERE A FORMAL POLICY FOR RECERTIFICATIONS?
Answer: Yes. For ease of review, we are providing our formal policy here:  Policy on Exceeding Time Limits for Recertification
CAN I SUBMIT MY RECERTIFICATION APPLICATION BEFORE THE DATE OF MY EXPIRATION?
Answer: Yes. We will accept recertification applications up to three (3) months before the date of your expiration.
HOW DO I DOCUMENT CE HOURS FOR THE PERIOD OF MY CERTIFICATION?
Answer: You will document this on your recertification application right on the CE Log sheet. You DO NOT need to send in copies of your CE certificates. Please just complete the CE Log sheet as directed on the application and be sure to submit it with your recertification application.
DO YOU PROVIDE ANY CONTINUING EDUCATION COURSES THAT I MAY TAKE TO MEET THE EDUCATION HOURS NEEDED FOR RECERTIFICATION?
Answer: Yes. We do have CE courses that are approved for credits needed to recertify. You may access these courses by going to our CE course section: access here. All of our courses are approved for recertification.
WHAT OTHER TYPES OF COURSES/ACTIVITIES WILL YOU ACCEPT FOR RECERTIFICATION?
Answer: We will accept the following for recertification:
Seminars and Webinars
Workshops
Continuing Education Courses completed by other organizations
College Courses, on campus, online, distance education
Independent Study Courses
Publication in a peer reviewed journal
Acting as a clinical proctor for students, new hires, related to your practice
Presenter/Lecturer of a workshop, seminar or continuing education course
Instructor for a college level course as long as the course is related to your certification or your professional health care practice
Submission of an approved thesis/dissertation related to your practice specialty
Serving on a hospital or organizational committee related to your practice specialty


NOTES

One college semester hour credit = 15 contact hours of continuing education
One published article in a peer reviewed journal is equal to 25 contact hours of continuing education
Continuing Education credits for presenters/lectures/college faculty will be awarded for the actual number of hours of their presentation or college semester hour course. Credit is given one time, no matter how many times the applicant has conducted the lecture/presentation/course.
Continuing Education hours do not include: first aid, CPR, Advanced Life Support, hospital orientation, job orientation, product training's or non education meetings.
Thesis/dissertations must be from an established college/university. The topic must be directly related to your practice specialty. The thesis/dissertation must have been approved by the academic institution's faculty/committee and must have been written sometime within the four year period that the candidate was certified by AIHCP.
Candidates who are applying for hours for committee work related to their practice specialty can be awarded 5 contact hours for each year of committee participation. Participation must have been during the period that the candidate was certified by AIHCP.
If you are using any of the above for submission for Recertification, you must include "documentation" of such. For example, if you are submitting a completed college level course then you must include a copy of an official grade report or transcript showing course title, course credits and evidence of successful course completion. For committee work, you must submit a letter of verification from the Committee Chairperson attesting to your work on the committee as well as an estimate of the number of hours of completed work. Publication of an article requires documentation via a letter from the journal editor or publisher, verifying your publication. If you have any questions regarding other requirements for completed activities that you wish to submit for recertification.
WHAT PERCENT OF MY CONTINUING EDUCATION HOURS SUBMITTED MUST BE FROM COURSES RELATED TO MY CERTIFICATION SPECIALTY?
Answer: A minimum of 50% of the required continuing education credits must be related to your certification practice specialty. The remaining 50% must be related to health care.
MAY I TAKE COURSES FROM ONE OF THE OTHER AIHCP CERTIFICATION/EDUCATION PROGRAMS, AND USE THOSE HOURS TOWARD MY RECERTIFICATION REQUIREMENTS?
Answer: Yes you may. For example, if you are certified in Grief Counseling, we will accept you taking/completing any of our grief counseling courses offered in any of our grief specialty programs. You may use such courses for your recertification, as well as for completion if you are working toward a new certification with AIHCP. Another example would be if an RN is certified with us in Legal Nurse Consulting, then he/she may take a course or courses in our Forensic Nursing Practice program and use that course or courses for required hours for their Legal Nurse Consulting recertification with AIHCP. For any specific questions you may have concerning taking any of our courses for your recertification credit hours, please contact us directly.
WHAT IF I DO NOT HAVE ENOUGH PRACTICE HOURS TO MEET THE REQUIREMENTS FOR RECERTIFICATION?
Answer: For recertification candidates who do not meet the hours of practice requirement, you may still recertify in your specialty if you submit evidence of double the hours of continuing education contact hours required in the four year period since your last certification or recertification date. So, you would need to submit evidence of at least 100 contact hours of continuing education with 50% of those contact hours being related to your practice specialty.
WHAT IS THE TIME PERIOD OF RECERTIFICATION?
Answer: All of our Certifications have a time-frame of four (4) years. Certifications expire after a four (4) year time period and all Certifications can be renewed by meeting the recertification requirements.  Recertification is on-going every four (4) years as long as you continue to meet the recertification requirements for your practice specialty.
WILL I RECEIVE A NEW CERTIFICATION PACKET AFTER BECOMING RECERTIFIED FOR MY PRACTICE SPECIALTY?
Answer: Yes. You will be postal mailed a new Certification packet with your new, updated Certification Certificate with your new updated dates of Certification. You will also receive your official verification letter of Certification as well as a new updated Certification Identification card.
CAN I FAX MY RECERTIFICATION APPLICATION TO YOU?
Answer: Yes. We will accept applications by fax. If you are faxing your application, then please make sure it is complete. Please be sure to include your copies of CE credits earned, and any other supporting documents which you are submitting. Fax to: 330-652-7575.
CAN I SUBMIT MY APPLICATION AS A SCANNED FILE VIA AN EMAIL ATTACHMENT?
Answer: Yes. We will accept this method of application submission. Please remember to scan and include all CE certificates and any other supporting documentation which you are submitting. You may email your scanned files to: info@aihcp.org
WHAT PAYMENT METHODS ARE ACCEPTED FOR THE FEE FOR RECERTIFICATION?
Answer: We will accept a personal check, company check or money order, payable to: AIHCP. We also accept credit card payments (Visa, MC and American Express, and Discover) via on our online secure merchant server: access here. Or you may provide credit card information in the area provided on your recertification application and we will process it for you upon our receipt. We will also accept Western Union payments from those residing outside of the US. You may postal mail your completed application for recertification to our office at:
AIHCP
2400 Niles-Cortland Rd. SE  Suite # 4
Warren   Ohio    44484
If you have any questions at all, please do not hesitate to Contact Us.
FELLOWSHIP PROGRAM
The American Institute of Health Care Professionals, provides a "Fellowship Programs" for its certified members: Access Information.