THE AMERICAN ACADEMY OF GRIEF COUNSELING
CHRISTIAN GRIEF COUNSELING CE COURSES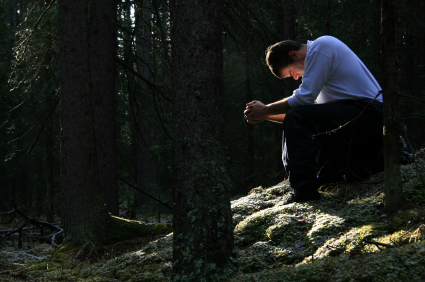 The American Academy of Grief Counseling offers a full Continuing Education program of online courses for those seeking to receive an additional Certification in Grief Counseling, with a Christian focus. Upon completion of the six (6) courses detailed below, applicants are eligible to apply for and receive Certification in Christian Grief Counseling, in the American Academy of Grief Counseling. Each course is provided for in a dedicated online classroom. The courses are designed as independent study/continuing education courses, with one-to-one faculty mentoring. There is open enrollment and students may register and begin the education program at anytime.
Certification Program
Those seeking Certification in Grief Counseling must successfully complete the six (6) core courses as detailed below. To review information on the Certification program please view this page: click here
Course Fees: Below are listed the required courses for this curriculum. At the end of each course description you will find the course cost listed. All textbooks and learning materials are separate and not included in the course cost.  
The following CE Courses have provider approvals:
The American Institute of Health Care Professionals Inc: is an Approved Provider for Continuing Education by the South Carolina Professional Counselors, Marriage & Family Therapists and Psycho-Educational Specialists licensing board, Provider # 4637. 
The American Institute of Health Care Professionals Inc. is a licensed Continuing Education Provider in the State of California, Board of Registered Nursing, Provider # CEP 15595.
The following CE Courses have provider approvals:   The American Institute of Health Care Professionals, Inc. is an Approved Provider of Continuing Education by the Florida State Board of Nursing  Provider # 50-11975.

OTHER STATE BOARDS OF NURSING
The American Institute of Health Care Professionals Inc: is a Rule Approved Provider of Continuing Education by the Arkansas Board of Nursing. CE Provider # 50-11975.
The American Institute of Health Care Professionals Inc: is a Rule Approved Provider of Continuing Education by the Georgia Board of Nursing. CE Provider # 50-11975.
The American Institute of Health Care Professionals Inc: is a Rule Approved Provider of Continuing Education by the South Carolina Board of Nursing. CE Provider # 50-11975.
The American Institute of Health Care Professionals Inc: is a Rule Approved Provider of Continuing Education by the West Virginia Board of Examiners for Professional Registered Nurses. CE Provider # 50-11975.
The American Institute of Health Care Professionals Inc: is a Rule Approved Provider of Continuing Education by the Kentucky Board of Nursing CE Provider # 50-11975.
The American Institute of Health Care Professionals Inc: is a Rule Approved Provider of Continuing Education by the New Mexico Board of Nursing. CE Provider # 50-11975.
SC 570 – Christian Counseling
This course approaches various counseling aspects from a Christian prism.  The first segment primarily deals with the ethics, world views, and procedures of a Christian counselor.  Since it is biblically based, it emphasizes Christ as the central figure and paradigm for all Christian counselors. The second segment deals with the Christian world view of happiness. It is imperative that one understands the importance of a proper ultimate end when counseling to the downtrodden. This course directs the future Christian counselor to the proper road of a Christ centered happiness. In addition, to cultivating a proper world view for the Christian counselor, the third segment of this course addresses the multiple "isms" and problems Christians face in the modern world.  This undoubtedly is the largest component of the course for it covers everything from marital problems and abortion to drug abuse and depression: all under a Christian and biblical perspectives. This course is particularly designed for those who would like to apply for Certification as a Certified Spiritual Counselor in Christian Counseling by the American Institute of Health Care Professionals, Inc,. Course Code: SC 570. Contact hours of Education = 50.Course Fee: $ 150.00.
GC 600 – Christian Death And Dying
The Christian perspective on death and suffering has always presented a unique theism of a personal God who willing allowed himself to experience suffering and death through the Incarnation of the 2nd Person of the Trinity. The story of Jesus offers the perfect paradigm and example on how Christians should greet suffering and death. This does not mean the Christian is immune from the emotional, psychological, or spiritual pains of suffering, but it does mean via Christ, the ultimate teacher and example, Christians can transform suffering into something greater than mere loss. Through Christ's death was life, and through a proper understanding of Christian suffering, eternal life and merit can be found and applied to one's life. This course explores the sufferings of Christ, his saints, and looks at the Christian notion of death and man's final eschatological end.   It sets the foundation for the Christian perspective on Christian grief. Course Code: GC 600. Contact hours of continuing education = 35. Course Fee: $ 150.00
GC 610 – Christian Principles For Survivors Of Traumatic Grief
War, plague, disaster and sudden and personal loss all define the temporal human condition. The previous courses have attempted to explain them under a Christian light and better alleviate pain and loss via the sacrifice and example of Jesus Christ. The next course in this program bases itself off of the story of Julian of Norwich, a Christian Mystic, who lived during the Black Plague. During her intense visions of Christ's death, she found a perspective not only on suffering in general, but also suffering during times of great death and loss. The text, "Transfiguring Loss", extensively covers the psychological aspect of survivors who have dealt with horrendous ordeals and apply them to the spirituality of Julian of Norwich. This course goes beyond the "normal" grief one experiences from day to day, and analyzes catastrophic loss from a Christian prism. Course Code: GC 610. Contact hours of continuing education = 40. Course Fee: $ 150.00
GC 620 – Contemporary Grief: Theory And Practice
The striking disconnect between the world of ministry and the world of grief research and theory has existed in many texts and courses.  Alienating God from suffering and grief and hoping to meet the challenges of grief from a purely secular view has stripped the healing process of its most vital source; the divine.  This course hopes to bridge the gap between science and God and give the grief counselor a comprehensive guide for both the mind and the soul. Kelley, in her work, "Grief: Contemporary Theory and the Practice of Ministry" incorporates new modern ideals on grief while including the most important element in healing: God. This course aims at better equipping those who minister to the downtrodden in explaining the modern concepts of grief but clothing them with the warmth of God's love and teaching. In addition to this, the primary emphasis of the program continues in the topic of Christian suffering  via the encyclical, 'Salvifici Dolaris" by Pope John Paul II and shares some of the late Pope's ideas on human suffering. Course Code: GC 620. Contact hours of continuing education = 40. Course Fee: $ 150.00
GC 630 – Counseling Ministry To The Bereaved
Christianity has always viewed grief as a true human reality that is not to be escaped but accepted and transformed into something new and redeeming.  This course, GC 630 continues this Christian theology and attempts to apply it to ministry.  The text for the course "The Unwanted Gift of Grief" exemplifies this notion as grief as a gift.  The text is not intended for one to escape the pain but hopes to invite one into it and through that pain create a "transformation and new life". The course Christianizes the behavioral sciences not only within the text but also looks at the "Unwanted Gift of Grief" through the story of Job.  This second text and commentary on Job nourishes the spirituality of the counselor and equips the counselor with greater understanding of one of the greater Old Testament works on grief. Course Code: GC 630. Contact hours of continuing education = 50. Course Fee: $ 150.00
GC 640 – Christian Approaches To Survivors Of Suicide
The tragic nature of a loss involving suicide is more than a simple death but a tragedy of despair and anguish—one society can at times stigmatize and leave family members in a state of grief saturated with ambivalence. The Christian's answer to this catastrophic event has for the longest time been aligned with the "Death of Judas" leaving the mark of suicide as a state of betrayal.  While it is true Christian moral theology has viewed it as a sin of despair, there are other elements of Christianity that has always sought to understand the despair and find love in the chaos. This is especially true in recent years as Christianity has embraced a more loving pastoral understanding of the misfortunes associated with suicide both for those who have attempted it and those who have been victims of lost family members who have succeeded in it. This course aims at first identifying the Christian theology on suicide, including both suicide and assisted suicide, and then giving the Christian counselor feedback on how to administer to those who contemplate suicide and those who are victims of suicide within the family. Course Code: GC 640. Contact hours of continuing education = 40. Course Fee: $ 150.00
Additional Information
Pre-requisite to enrolling in the continuing education program: registrants must be currently Certified in Grief Counseling by the American Academy of Grief Counseling.
All courses are continuing education courses and are provided in online classrooms via our website. Upon enrollment a unique identification and password is provided for classroom access. The online classrooms provide full syllabi and course information, including the course exams and evaluations. Students must a achieve a minimum score of 70% on the course examination to pass the continuing education courses.
Participants are given two (2) years from the date of enrollment into the first course, to complete the entire program of six (6) continuing education courses.
Upon completion of each course, you will be awarded the corresponding continuing education contact hours and receive the CE certificate verifying course completion and the award of education credits. Registration may be completed online, by accessing the links below.
Participants must complete the entire continuing education program to be eligible to receive this certification, and must also maintain their current status as a Certified Grief Counselor by the American Academy of Grief Counseling.
The courses in Christian Grief Counseling are also approved for use by Certified Grief Counselors for achieving continuing education requirements for Recertification of their GC-C status in the Academy.
If you would like to find out if you meet the qualifications for this program. Please submit an Inquiry Form at the following link: Access Here.
Additional Links
What is Certification?
"A certification is a third-party attestation of an individual's level of knowledge or proficiency in a certain industry or profession. They are granted by authorities in the field, such as professional societies and universities, or by private certificate-granting agencies. Most certifications are time-limited; some expire after a period of time (e.g., the lifetime of a product that required certification for use), while others can be renewed indefinitely as long as certain requirements are met. Renewal usually requires ongoing education to remain up-to-date on advancements in the field, evidenced by earning the specified number of continuing education credits (CECs), or continuing education units (CE's), from approved professional development courses. " 1
Certification is an official recognition from a "Professional Organization" that one has met all of the established standards as determined by that professional organization to be conferred the specific "certification" by that professional organization.  Certifications are most frequently established and conferred by "professional organizations." Certification is thus a validation that a professional has thus achieved a high standard of knowledge, learning and skills in a specific specialty area of practice. It attests to an achievement in professional practice that is beyond that achieved for licensure. It is also specialty practice specific, rather than generic in nature.
Certification is distinctly different from 'licensing." Licensure is conferred /granted by the Government. In most all cases, licensure is the responsibility of the State Government. Every state has its own government agencies that oversee and confer licensure to professionals, i.e. the state boards of nursing.  Licensure is established by "laws" and then specific rules and regulations which conform to the tenets of the state's laws. Licensure is granted and over-seen by state agencies. Certification, on the other hand, is NOT licensure and is not established by any "laws."  Licensing agencies generally do not "oversee" professional certifications, unless their specific laws mandate a certain professional certification, in order to practice. An example of this would be: for a registered nurse to receive and be conferred a license as a "Nurse Practitioner" most states require that the RN also have Certification from the American Nurses Credentialing Center or the American Academy of Nurse Practitioners.  So, in order to be licensed as a nurse practitioner, the nurse must hold certification from one of those two professional organizations. The State Board of Nursing does not oversee the certification, but rather requires it for nurse practitioner license.
Why Achieve a Certification?
"Professional certification shows consumers and potential employers that you are committed to your profession and are well-trained. It gives them confidence in your abilities and knowledge. Certification makes you more valuable to employers, so you can expect to earn more than someone without certification. Certification also offers advancement opportunities." 2  Other compelling reasons to consider a specialty practice certification include: Acquire advanced knowledge and skills in a sub-specialty health care practice: 1) Achieve national recognition for attainment of knowledge and skills by meeting established standards of professional advanced practice, 2). Enhance and expand your health care practice, 3). Increase your marketability, 4). Be viewed as a credentialed expert in your practice specialty, and 5). Become part of a professional group and network of recognized and certified health care specialists.
Report findings published on Nurse.com revealed the following regarding Nurses that held certifications: 1). Certified nurses make more money, 2). Certified nurses have respect and recognition, 3). Certified nurses have validated competence in their specialty area, 4). Certified nurses are more marketable and hireable, 5). Certified nurses perceive they have more power in their organizations, 6). Certified nurses have more professional opportunities, 7). Certified nurses have standing among their professional peers, and 8). Certified nurses are more confident. 3
While these study finds were specific to the nursing profession, we believe such benefits are applicable to all health care professionals who hold practice specialty certifications, especially related to recognition, opportunities in employment and validated competency in their practices.
Ongoing Learning
A major hallmark of quality Certification programs is the mandate that Certified Members commit to continued learning in order to maintain their certifications. This is most generally achieved by requiring a recertification process in which certified member's document continued learning in their practice specialty by way of continuing education. Certifying bodies will establish quality standards for the requirements for its certified members to achieve contact hours of continuing education credits in order to maintain their certification status by the organization or association. 1, 2
The American Institute of Health Care Professionals upholds this high quality standard for recertification of its members by an established program of recertification via mandatory continuing education as well as clinical practice hours over a four-year time frame.  Certified members may recertify their status upon meeting the standards established for recertification of their practice specialties.
The AIHCP CE Model for Certification
The Model for Certification at the American Institute of Health Care Professionals is one based on a core curriculum of focused Continuing Education (CE) Courses. We feel strongly that the conferral of a professional certification requires the attainment of current knowledge and skills in a specialty practice and those who achieve certification should all have the same educational achievements and knowledge/skill base. We insure this by modeling our Certification programs on student's achievements in a strong curriculum of continuing education in order to achieve our professional Certifications.
Why is continuing education important as a foundation of our model? There are several reasons why continuing education is important for health care professionals. First, it helps them keep up with the latest advances in their field. Second, it helps them maintain their skills and knowledge. Third, it helps them stay current with changes in the healthcare industry. Fourth, it helps them meet their licensure requirements. Finally, it helps them improve their patient care skills. With the rapid pace of change in the medical world, it is essential for health care professionals to keep abreast of new developments in order to provide the best possible care for their patients.
Another reason that we proposed continuing education courses as the foundation of our Certification model is that the benefits of continuing education courses are numerous. For one, they can keep you abreast of the latest developments in your field, which can be beneficial both professionally and personally. Additionally, they can help you network with other professionals in your field, which can lead to new opportunities. Finally, continuing education courses can simply be enjoyable and enriching, providing student candidates with a chance to learn new things and explore different topics.
Our model consists of several types of continuing education courses. Many of our CE courses are self-directed and self-paced with faculty-mentoring as required by the student candidates. Students utilize text books for the course and very often supplemental learning materials such as course handouts, articles and videos. Other types of courses we have include online video on demand lectures courses that provide for printable copies of the slides used in the videos.
All of our CE courses have examinations that must be successfully completed in order for students to receive credit for the courses and also receive a CE Course Certificate. Most all of the examinations on taken right online with a computerized system and are objective-type questions such as multiple choice and true/false questions. Students take the examination online and once completed receive immediate feedback of their examination score and the questions they may have missed including what the correct responses are to missed questions. Students must complete a comprehensive online course evaluation in order to receive their CE Course Certificate. Students may communicate with their course instructors regarding any questions they have about the examination both pre and post-test taking.
All of our CE Courses are approved by the California Board of Registered Nursing. We are an accredited provider of continuing education for the California Board of Registered Nursing. For many of our CE Courses we also have Board of Nursing Approval by the Florida Board of Nursing and the DC Board of Nursing. As well we are a Rule Approved Provider for CE by the following Boards of Nursing: Arkansas, Georgia, South Carolina, West Virginia, Kentucky and New Mexico. The AIHCP is also an Approved Provider for Continuing Education by the South Carolina Professional Counselors, Marriage & Family Therapists and Psycho-Educational Specialists licensing board. Our core Grief Counseling Courses are also co-sponsored by AMEDCO which is jointly accredited by the Accreditation Council for Continuing Medical Education (ACCME), the Accreditation Council for Pharmacy Education (ACPE), and the American Nurses Credentialing Center (ANCC), to provide continuing education for the healthcare team and thus has American Psychological Association (APA) approval for these courses.
Upon successful completion of our CE Courses, our student candidates receive a full-sized Course CE Certificate with the full name of the course, date of completion, number of earned contact hours as well as all Board and Organizational approvals for the course. As our student candidates are generally health care professionals they have the added benefit of being able to use their earned CE Course contact hours for their State re-licensing CE requirements and many can use them for their CE requirements for recertifications in other professionals organizations.
Our foundational model of CE for Certification is also based on the importance to stay current in the health care field as changes in technology and treatments occur rapidly. As a health care professional, you need to be able to provide the best possible care for your patients. Staying current also allows you to keep up with the latest guidelines and standards of care. Additionally, new research is constantly emerging that can impact patient care.
In conclusion, our foundational model of continuing education courses for certification for health care professionals is important in order to keep up with the latest advancements in health care. They also help to refresh and update the skills of those who have been working in the field for many years. All of our courses can be taken online and are self-paced for the student candidate's easy of self-paced learning and many employers offer financial assistance to employees who enter our programs.
References:
https://en.wikipedia.org/wiki/Professional_certification October 2018. Page 1.
Save
Save