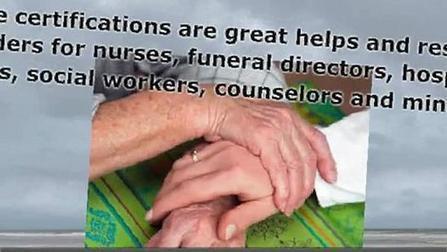 American Institute Health Care Professionals's insight:
A video presentation on Grief Counseling by the American Academy of Grief Counseling. This video has a lot of excellent information on dealing with death and dying.   It is encouraged for all to view it.  Learn more about grief and counseling programs.
The grief counseling program at AIHCP encourages qualified professionals to take up the study of grief counseling.  In this study, one can learn how to help people adapt to the loss incurred by grief.  The grief counseling program consists of core courses that after completion by the qualified professional lead to certification.  Re-certification is due every three years.
You should consider becoming certified and taking this grief counseling program.  As a certified grief counselor you can help others but also increase your professional value which will open doors within your existing profession.
Thank you for reviewing the grief counseling program.  If you have any questions, please let us know but in the meantime, please enjoy the article and the blog.
See on www.dailymotion.com